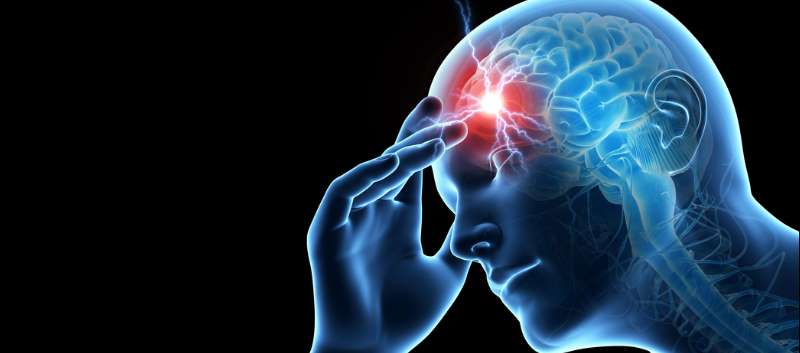 Headache treatment in Dee Why
Headache treatment in Dee Why at Contemporary Healthcare Northern Beaches Sydney
Headache treatment in Dee Why at Contemporary Healthcare Northern Beaches Sydney has been available for over 30 years with Dr Orazio Trevisan. In that time he has treated thousands of cases of headaches with an amazing success rate.
What is a Headache?
Headaches are one of the most common symptoms that we experience as human beings. A headache is defined as pain or discomfort in the head, scalp, or neck. Most headaches are benign in nature, that is they are non-life threatening and are due to other underlying causes. Very rarely, headaches point to an underlying serious condition such as a brain tumour or stroke. That is why all headaches should be diagnosed and assessed. Normally the severity of the headache bears no relationship to the severity of the diagnosis.
Common Underlying Causes of Headaches…
Poor posture, such as spending hours on electronic devices

 

Neck dysfunction
Spinal problems
TMJ (jaw) dysfunction
Stress/tension
Sinus problems
Dehydration
Hypertension (high blood pressure)
Hormonal issues
Food additives such as MSG in Chinese food
Mineral deficiencies, magnesium for example has been show to help migraine sufferers
Allergies
Visual (eye) problems
Excess caffeine or caffeine withdrawal
Pathological causes include tumors, stroke and viral or bacterial infections.
It can be seen that there are a myriad of different problems that can directly cause a headache to occur. Assessment of a headache at Contemporary Healthcare will always include a thorough history and physical examination. Dr Orazio Trevisan may also refer for other outside testing such as x-rays or MRI's depending on your clinical findings.
Diagnosing your Headache…
A thorough history will allow Dr Orazio Trevisan to hone in on the exact cause of your headache. A  thorough physical examination will then be performed in order to confirm the findings elicited in the history. 
Once the cause/s of your headaches have been determined, your clinical findings will be discussed with you. A treatment plan can then be formulated. A treatment plan will look at both acute (short term) as  well as chronic (long term) management of your  headaches.
"The most important thing is to have your headache assessed so that the appropriate diagnosis and course of treatment can be provided. Headaches are not normal, they can be treated and managed extremely well, if the underlying causes are addressed. Taking medication for a headache provides only short term relief but has long term detrimental effects to your body. " Dr Orazio Trevisan
Management of your Headaches…
Management of headaches at the Dee Why practice is divided into 3 stages of care:
1. Acute management is associated with eliminating the headache you are feeling at the time of presentation. This part of treatment is concerned with eliminating your short term pain so that you feel better.
2. Chronic management is associated with dealing with the headaches in the longer term. This part of treatment addresses all of the underlying issues/drivers which led to this point.
3. Maintenance care means that once you are feeling better and your headaches are under control, Dr Orazio Trevisan will discuss the appropriateness of regular care with you to maintain the benefits that have been attained up to this point. 
This can be especially important if there are permanent underlying problems such as spinal degenerative changes. This part of care allows you to function at your best.
What will management of your Headache Involve
Treatment at the Dee Why practice will generally involve a combination of the following;
Spinal adjustments
Spinal mobilisations or use of the activator
Specific soft tissue work
Exercises to improve posture including;

stretching,
strengthening and
core exercises

Assessment of Sleep
Assessment of Breathing
NET (neuroemotional technique)
Strategies and lifestyle changes to help better manage and deal with stress

 

Dietary interventions

eliminating foods that may be inflammatory such as gluten, dairy, sugar, nightshades
the addition of supplements to help with improving the bodies biochemistry. These may include such things as  zinc, magnesium, gut healing herbs, turmeric, natural anti-inflammatories
As part of your Headache treatment in Dee Why at Contemporary Healthcare Northern Beaches, you may be asked  to keep a headache diary to help identify and avoid precipitating factors.
Imagine a life with less headaches, or a life which is headache free. These results have been achieved for thousands of people over a 30 year career by Dr Orazio Trevisan.
Contemporary Healthcare is a multidisciplinary practice that incorporates Chiropractic, Shockwave Therapy, Hypervibe Therapy, Applied Kinesiology, NET, Active Release technique (ART) and Instrument Assisted Soft Tissue Mobilisation (IASTM). It is located in Dee Why on the Northern Beaches of Sydney.
If you have any questions regarding Headache treatment or if you want to make an appointment, please call the Dee Why practice on 9971 4408.