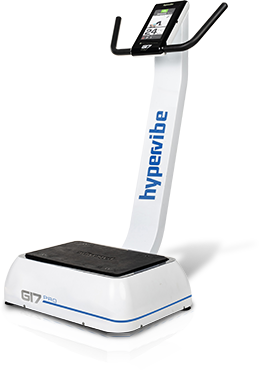 Hypervibe Therapy Dee Why
Hypervibe Therapy at Contemporary Healthcare Dee Why Northern Beaches Sydney
Hypervibe Therapy is available at Contemporary Healthcare Dee Why Northern Beaches Sydney. Hypervibe therapy is an innovative therapy that utilises whole body vibration to stimulate the body in a variety of unique and beneficial ways not possible with other forms of exercise. This can have tremendous benefits to muscles, bones and generally throughout the entire body. At Contemporary Healthcare Dee Why we use the state of the art G17 professional unit.
Some of the common benefits of Hypervibe Therapy include:
Improved balance
Improved bone density
Neurological stimulation
Reduced swelling
Increased muscle strength
Improved circulation
Increased flexibility
Joint pain relief
Joint protection
Improved exercise recovery
Increased muscle power
Cellulite reduction
Dr Orazio Trevisan has had extensive training in the use of Hypervibe Therapy. He has been using Hypervibe Therapy as part of his treatment programs for over 15 years for many different conditions at his Dee Why practice
Contemporary Healthcare is a multidisciplinary practice that incorporates Chiropractic, Shockwave Therapy, Hypervibe Therapy, Applied Kinesiology, NET, Active Release technique (ART) and Instrument Assisted Soft Tissue Mobilisation (IASTM). It is located in Dee Why on the Northern Beaches of Sydney.
If you have any questions regarding Hypervibe Therapy or if you want to make an appointment, please call the Dee Why practice on 9971 4408.
---