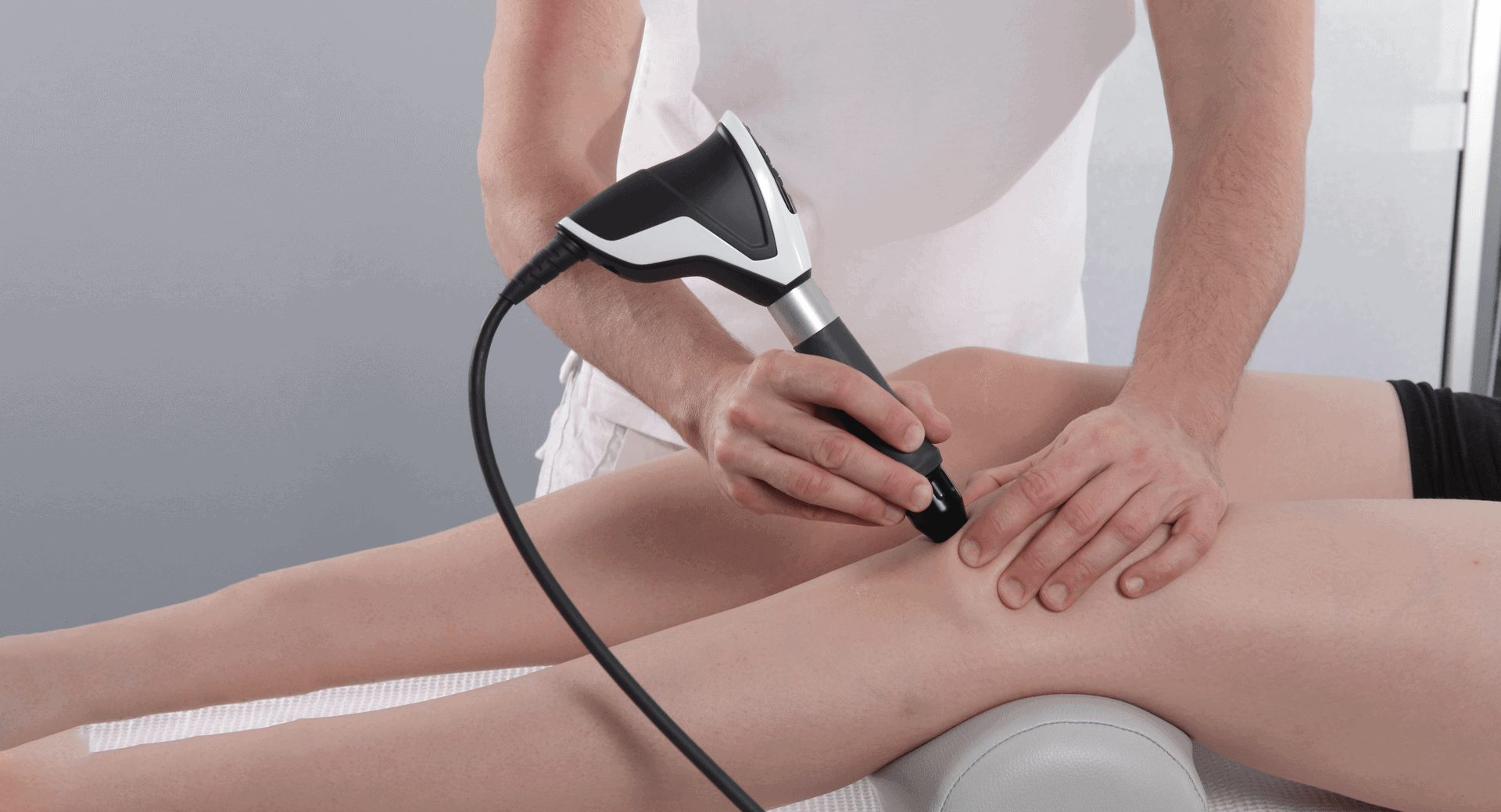 Shockwave Therapy Dee Why
Shockwave Therapy in Dee Why at Contemporary Healthcare Northern Beaches Sydney
Shockwave Therapy in Dee Why at Contemporary Healthcare Northern Beaches Sydney is a modern and highly effective treatment method that has been safely and effectively used  for over 20 years.
This type of technology is based on lithotripsy, which is used in a hospital setting to break up kidney stones and gallstones.
This technology is now being used to treat a wide variety of conditions such as muscle, tendon and ligament injuries.
How do shock waves work?
The Shockwave machine generates a high energy percussion sound wave or physical shock. There is no electrical shock as seen in other types of equipment such as interferential therapy. The sound wave generated penetrates deep into the affected tissue and causes the following effects;
Shockwave treatment accelerates the healing process dramatically by breaking up scar tissue and/or calcification, locally increasing metabolic activity and increasing blood circulation.
Dysfunctional tissue is remodelled forming normal stronger healthy tissue.
Damaged tissue regenerates and heals at a dramatically enhanced rate.
Pain transmission is inhibited via the inhibition of nociceptors (pain receptors) neurologically.
What Does Shock Wave Therapy Treat?
Muscle strains
Tendonitis
Calcification
Back pain
Chronic pain
Elbow Pain: tennis elbow, golfer's elbow, tendonitis, repetitive strain injuries
Shoulder Pain: "frozen shoulder", tendonitis such as rotator cuff or biceps, calcific tendinitis.
Knee Pain: Osteoarthritis, torn meniscus, patellar tendinopathy (jumpers knee), shin splints, iliotibial tract problems.
Ankle and Foot Pain: Heel spur, plantar fasciitis, morton's neuroma, chronic instability of the ankle /foot
Hip pain: trochanteric bursitis
Myofascial pain—Trigger points
Chronic ligament tear/sprains
Tendonitis of the hand/thumb
Carpal Tunnel Syndrome
TMJ Disorders (Jaw Problems)
Elimination of scar tissue which has formed either through injury or after surgery.
What Are The Benefits Of Shockwave Therapy?
Fast relief from pain. This therapy stimulates the body's own healing processes and patients will normally feel an immediate reduction in pain and an improved range of motion.
Generally, only 4-12 sessions are needed. This is dependant on the type of injury and its chronicity.
High level of safety.
It is highly effective for chronic pain.
The treatment is non-invasive and no anesthetic is required.
Shockwave therapy is tolerated very well by most patients.
Generally, the patient will not need medication due to the fast pain relief provided by the shockwave therapy.
This type of treatment is recognised as leading-edge technology overseas.
Shockwave treatment is proven by many independent studies and has proven to be effective for specific indications with success rates of between 80-90%. Dr Orazio Trevisan normally combines Shockwave treatment with other treatment modalities such as Instrument assisted soft tissue mobilisation. This brings the success rate for most conditions to almost 100% at his Dee Why practice.
Treatment times are short with only 5-10 minutes needed per session. This is important in our busy daily lives, where most people are time poor.
Shockwave therapy is very successful for injuries and conditions that have not responded to other forms of therapy.
Contemporary Healthcare Dee Why on the Northern Beaches in Sydney was one of the first clinics to make this technology available in Australia. We have safely and effectively been using shockwave therapy for over 20 years, and thus have a wealth of experience and knowledge in all aspects of Shockwave Therapy and its application in a clinical setting.
Contemporary Healthcare is a multidisciplinary practice that incorporates Chiropractic, Shockwave Therapy, Hypervibe Therapy, Applied Kinesiology, NET, Active Release technique (ART) and Instrument Assisted Soft Tissue Mobilisation (IASTM). It is located in Dee Why on the Northern Beaches of Sydney.
If you have any questions regarding Shockwave Therapy or if you want to make an appointment, please call the Dee Why practice on 9971 4408.
---
This article was written by Dr Orazio Trevisan (Integrative Chiropractor), Director of Contemporary Healthcare Dee Why
---