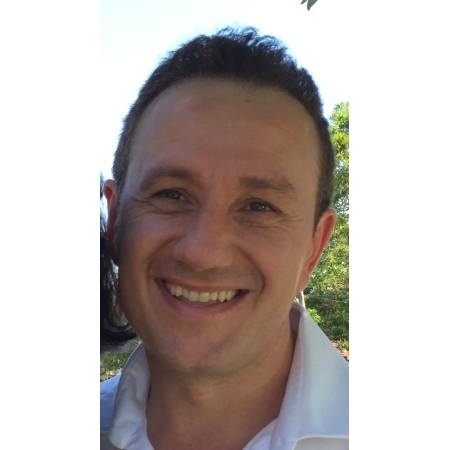 Orazio Trevisan
Chiropractor, Applied Kinesiologist, (NET) Neuro-emotional technique, (ESWT) Shockwave Therapy, Sports Injury Management, Rehabilitation (Pre and Post Surgical), Paediatrics, IASTM (Instrument Assisted Soft Tissue Mobilisation), ART (Active Release Technique)
Orazio has been working as an Integrative Chiropractor for over 29 years. He has qualifications in Chiropractic, Sports Chiropractic, Paediatric (childrens) Chiropractic, Applied Kinesiology and NET (Neuro Emotional Technique). He has over 20 years experience using ESWT (shockwave therapy) and was one of the first practitioners in Australia to utilise this type of technology in clinical practice. Orazio also has extensive training in the use of Percussor Therapy, IASTM (Instrument Assisted Soft Tissue Mobilisation) and ART (Active Release Technique).
Orazio has always been interested in the improvement and maintenance of good health. 
Orazio enjoys and sees wonderful improvements in his patients. Orazio's passion has always been in the area of health ever since he was a child. He is here for the service of his patients. He firmly believes that;
"Health is so much more than the absence of disease, it is a state of complete harmony between the body, mind and nutritional state of a human being. We all make many mistakes in our lives and often are lead down the wrong path leading to poor health. It is never too late to make some positive changes in your life and get back on the right path to better health".
Apart from being a clinician, Orazio has also been;
A lecturer at Macquarie University
A board examiner for the Centre for Chiropractic at Macquarie University.
Involved with treatment of

 

the Australian swim team at an international level at various events such as the Pan Pacific championships
Involved in the treatment of professional athletes at a national level including, surfers at the Coca Cola Surf Classic, athletes at the Uncle Toby's, Fosters and Nutrigrain ironman/ironwoman events
Involved in the treatment of athletes at a local level, including the Manly Warringah Dolphins soccer and Harbord devils football club
Orazio's special interests include:
The treatment and management of spinal injuries such as scoliosis, headaches, disc injuries, referred pain into the arms and legs (sciatic pain)
The treatment and management of non-spinal and sports injuries such as; tennis and golfers elbow, repetitive strain injuries, muscle and ligament strains/tears, frozen shoulder, bursitis, plantar fascitis, carpal tunnel syndrome.
Neurological issues such as headaches (including migraines), poor balance (which can lead to falls and recurrent sprains)
The healthy management of everyday stress in a busy and hectic lifestyle that we are subjected to on a daily basis. This will often include NET, dietary changes, dietary supplementation, specific exercises and addressing the drivers of stress
The application of ESWT (shockwave therapy) for all types of acute (recent) and chronic (old) soft tissue injuries such as tendonitis, muscle and ligament tears, bursitis
The use and application of Applied Kinesiology
The use and application of NET (neuro emotional technique)
The use of IASTM (instrument assisted soft tissue mobilisation) for acute and chronic soft tissue injury and peripheral nerve entrapment syndromes.
The use and application of Percussor therapy for soft tissue tightness and injury.
The use of ART (Active release technique) for acute and chronic soft tissue injury, peripheral nerve entrapments and improving blood flow.
Orazio looks forward to seeing you and helping you make that positive change to allow you to be the best version of yourself.
Contact Orazio